Lindsey M. Hoskins, PhD, LCMFT
Licensed Couple and Family Therapist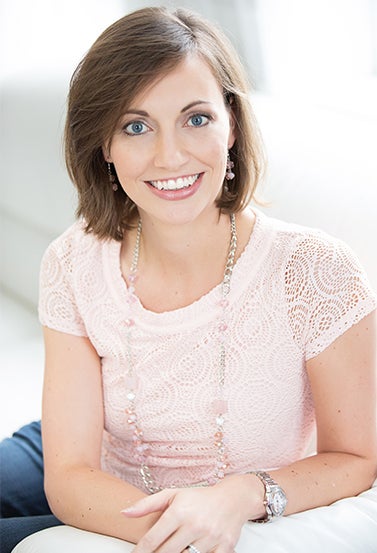 Lindsey M. Hoskins, PhD, LCMFT is a licensed Couple & Family Therapist operating a private practice in Bethesda, MD. She received specialized training in Medical Family Therapy at Rochester University in 2008; Dr. Hoskins' client population includes individuals, couples, and families coping with various stages of cancer and cancer risk, including pre-vivors, newly-diagnosed individuals and their loved ones, and those dealing with chronic cancer-related concerns.
In addition, she is currently a postdoctoral fellow in the Clinical Genetics Branch (CGB) at the National Cancer Institute. Dr. Hoskins' clinical research focuses on the experience of individuals, couples, and families at increased hereditary risk of cancer. Her doctoral dissertation was a qualitative investigation of the lived experiences of young female BRCA1/2 pre-vivors; specifically, she explored the impact of a positive mutation test result on decision-making regarding couple formation and maintenance, childbearing and family planning, and risk-reducing surgeries.
Her ongoing work continues to investigate these themes, and current research is focused on the unique needs of very young mutation carriers (i.e., those aged 18-25). Dr. Hoskins is involved in the psycho-social and behavioral aspects other hereditary cancer syndrome studies being conducted within CGB. She is also a member of the adjunct graduate faculty in the clinical Couple and Family Therapy program at the University of Maryland.