Marc Schwartz, PhD
Co-Director/Behavioral Scientist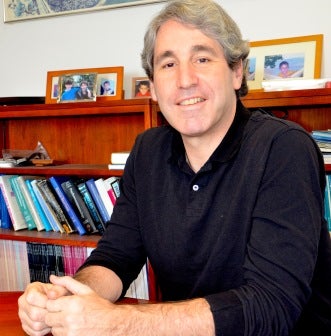 Marc D. Schwartz, PhD is a tenured Professor in the Department of Oncology at the Georgetown University School of Medicine where he also serves as an Associate Director (for Population Science) of the Georgetown Lombardi Comprehensive Cancer Center. Prior to being named Associate Director for Population Science, Dr. Schwartz served as Co-Leader of the Cancer Prevention and Control Program for 15 years. Dr. Schwartz also Co-Directs the Jess and Mildred Fisher Center for Hereditary Cancer and Clinical Genomics Research at Georgetown University.
A clinical psychologist by training, Dr. Schwartz's research focuses on the clinical and population translation of advances in cancer genomics; cancer risk assessment; medical decision making and decision support for cancer treatment and screening. Dr. Schwartz's research has been continuously funded by the NIH throughout his career including recent and ongoing studies focused on expanding the reach of genetic testing among members of hereditary cancer families, evaluating decision making and outcomes of multigene testing for hereditary cancer and several studies focused on decision support surrounding genetic testing, cancer risk management and cancer screening.
To date, Dr. Schwartz has over 140 publications and has served on numerous editorial boards, study sections and scientific advisory committees.