Suzanne C. O'Neill, PhD
Behavioral Scientist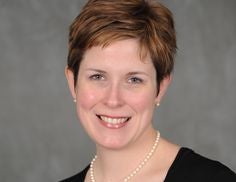 Suzanne C. O'Neill, PhD, is an Associate Professor of Oncology at Lombardi, who joined the faculty in August 2008. She is a clinical psychologist whose main research focus examines cognitive and emotional contributors to health behavior and decision-making in the context of cancer prevention and control, particularly in circumstances of increased uncertainty.
Dr. O'Neill received her B.A. from the University of Notre Dame and her M.A. from the University of Illinois at Urbana-Champaign, both in psychology. She completed her Ph.D. in clinical psychology at the University of Delaware.
Her previous research has examined psychological outcomes among women receiving inconclusive BRCA1/2 test results, intentions for health behavior maintenance, specifically mammography screening, the use of technologies to facilitate decision making about genetic testing, and the examination of how genomic applications influence treatment decision making processes in clinical care.