Subha Madhavan, PhD
Clinical Research Informatics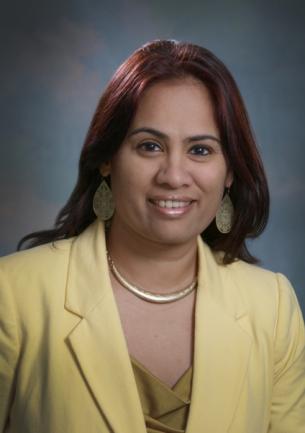 Subha Madhavan, MS, PhD is the Director of the Innovation Center for Biomedical Informatics (ICBI) at Georgetown and an Associate Professor of Oncology. In 2018, Georgetown University Medical Center named her its Chief Data Scientist and director of its newly established Office for Health Data Science and Informatics. As Chief Data Scientist, Madhavan's portfolio includes informatics and health data science-related research and educational programs at the university, and collaborative opportunities with industry partners. She will lead the effort in developing a master's program, Health Informatics & Data Science, at Georgetown in collaboration with departments across campus and with Georgetown's clinical partner, MedStar Health. This program will focus on current and emerging topics, such as digital health, precision medicine informatics and health data science approaches to leverage big data to advance health care and improve outcomes.
In her role at Lombardi, she coordinates informatics-related activities, bringing together existing databases and creating new infrastructure and analytic tools to build the Georgetown Database of Cancer (G-DOC).
Madhavan holds a doctorate in molecular biology from the Uniformed Services University for Health Sciences, as well as a master's degree in computer information systems from the University of Maryland. Most recently, she served as Associate Director at the National Cancer Institute's Center for Biomedical Informatics and IT where she led the development of several bioinformatics programs including the platform supporting the Rembrandt project, which received the Service to America Medal in 2005.