Filipa Lynce, MD
Medical Oncologist/Translational Researcher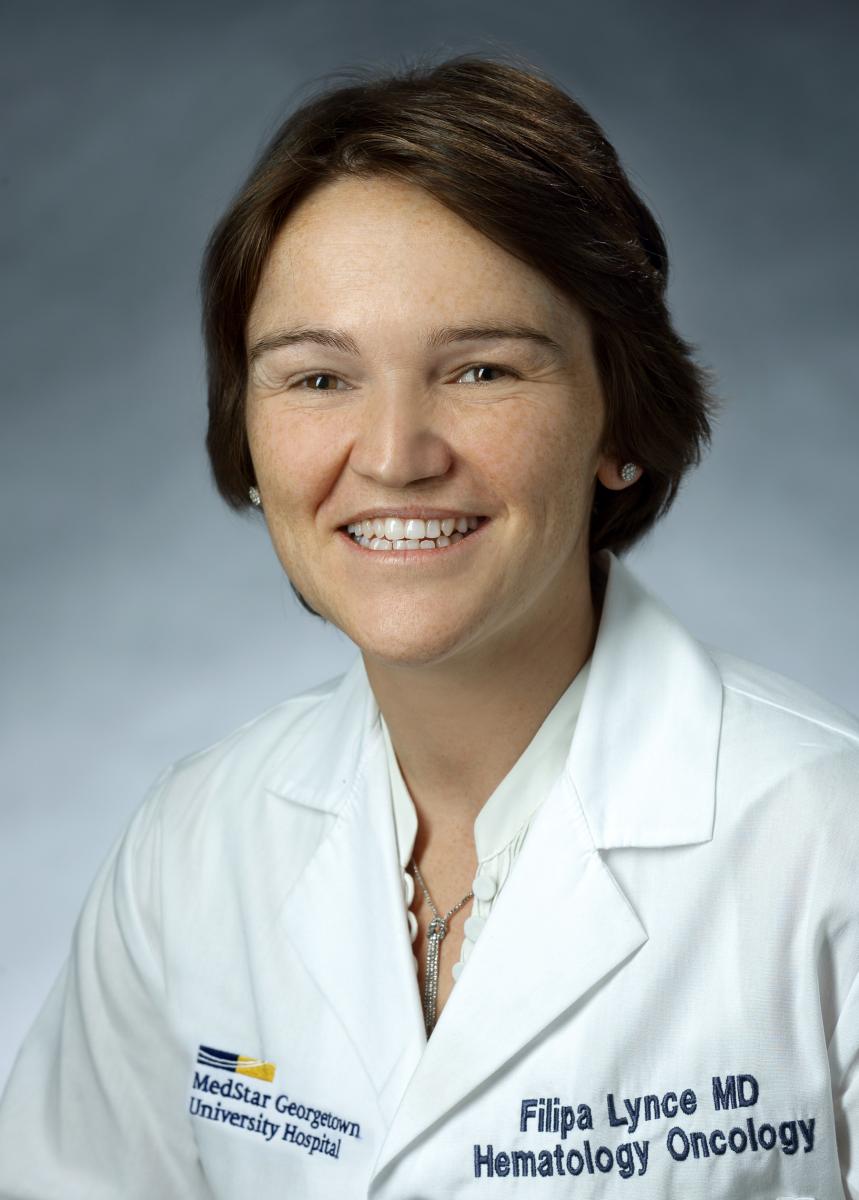 Filipa Lynce, MD, is a medical oncologist at MedStar Washington Hospital Center and Lombardi Comprehensive Cancer Center, MedStar Georgetown University Hospital. In addition, she is an assistant professor of Medicine at Georgetown University.
Her medical degree is from the Faculdade de Ciencias Medicas, Universidade Nova Lisboa, Lisbon, Portugal. She completed an internship and residency in internal medicine and a fellowship in hematology/medical oncology at MedStar Washington Hospital Center/MedStar Georgetown University Hospital.
Dr. Lynce's clinical practice is focused on breast cancer management, and her research is focused on targeted therapies; she is also a member of the Developmental Therapeutics program at Lombardi. Her research is focused on novel therapies for breast cancer, health disparities, and hereditary breast cancer. She has published her research, on topics including obesity in lymphoma survivors and Avastin (bevacizumab) withdrawal symptoms, in peer-reviewed journals such as Cancer Investigation, Expert Opinion on Pharmacotherapy, and Leukemia and Lymphoma.
Dr. Lynce is a member of the American Society of Clinical Oncology's (ASCO's) Workforce Advisory Group, and she previously served on ASCO's Professional Development Committee and Fellow's Council. Honors she has achieved include a Lynn Sage Breast Cancer Achievement Award bestowed by Northwestern University. She also received a Young Investigator Award from the Conquer Cancer Foundation/ASCO for her work assessing the cardiac safety of a targeted therapy for patients with human epidermal growth factor receptor 2 (HER2)-positive cancer who also had reduced left ventricular function.
Dr. Lynce is board-certified in oncology, hematology and internal medicine. She is fluent in English, Portuguese and Spanish.