Melissa H. Fries, MD
Ob/Gyn; Medical Geneticist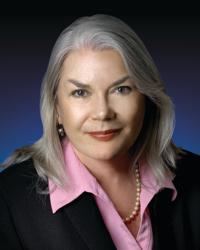 Dr. Melissa Fries is the Director of Genetics and Fetal Medicine at MedStar Washington Hospital Center (WHC). She works as part of a multidisciplinary and regional involvement of the adult physicians at WHC and the Fetal Program at Children's National Medical Center. She is certified by the American College of Obstetrics and Gynecology and the American Board of Medical Genetics.
Dr. Fries has spent over 30 years in the field of obstetrics and gynecology. She trained at the Uniformed Services of the Health Sciences, and did her OB/GYNresidency at Wilford Hall Air Force Medical Center and fellowship in reproductive genetics at University of California-San Francisco. After 26 years in the Air Force, Dr. Fries retired from the military and joined the faculty at MedStar Washington Hospital Center. She presently serves as the department Chairperson and the Director of the Special Moms/Special Babies program.
In her clinical practice, she specializes in the evaluation of high risk pregnancies through ultrasound and prenatal diagnosis. Her expertise as a gynecologist has been particularly useful for patients with positive BRCA1/2 test results who are considering prophylactic removal of their ovaries and/or dealing with the physical side effects that may accompany this type of surgery.
Dr. Fries has published multiple peer-reviewed articles, book chapters and reviews. Also, she has given numerous presentations as a clinical expert in prenatal diagnosis, inherited breast and ovarian cancer, genetic counseling, fetal intervention, maternal serum screening and resident/medical student education. In 2009-2010, she was named one of America's Best Doctors.