Fisher Center Fellows Share Their Experiences
To date, the Fisher Center has awarded 8 genetic counseling fellowships. Four of the awardees were recent graduates of genetic counseling programs, and two were students who joined us after the completion of their first year of training. Their experiences are highlighted below:
Christine Tallo, MMSC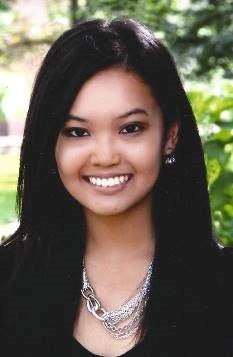 Our 8th fellowship in the summer of 2015 was awarded to Christine Tallo, MMSc, who graduated from the genetic counseling program at the Emory University School of Medicine. Her summer kicked off with the Kennedy Institute of Bioethics course, which covered several topics related to genetics and genomics. Christine said, "I was surprised to find myself thinking about fundamental aspects of genetic counseling that I previously thought were much more black and white but now see how complex they can be." Christine participated in over 30 clinical cases with a range of indications. "I think the major strength, and one of my goals for the fellowship, was that I had the opportunity to counsel patients independently. This has allowed me to become more comfortable and confident when counseling patients."
Regarding the casebook, Christine commented that this intensive exercise was very beneficial to her. "Learning how to critically evaluate the literature and figuring out how to translate this information for patients is a skill that I will definitely utilize throughout my career. I think completing casebook assignments was a great way to learn and practice this skill. Discussing issues in the casebook also made me aware of the types of potential questions patients could ask me, and has helped me to further anticipate issues patients may be concerned about."
For her capstone project, Christine gave a presentation on the implications of BARD1 testing at Lombardi's breast tumor board. Her overview of the cancer risks and counseling issues was based on her involvement with an interesting clinical case. Finally, like last year's fellow, Christine served as teaching assistant/discussion board moderator for the Georgetown massive open online course (MOOC), "Genomic Medicine Gets Personal."
Christine began her career as a cancer genetic counselor at the Winship Cancer Institute at Emory University in Atlanta, GA in August 2015.
Kristin A. Gunderson, MS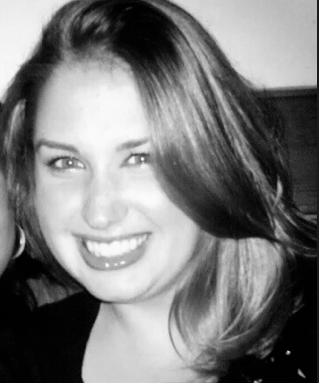 In 2014, we awarded the fellowship to Kristin Gunderson, MS, who graduated from Sarah Lawrence College in May, 2014. A unique highlight of Kristin's fellowship was that she had the opportunity to be the only genetic counselor to serve as a teaching assistant/discussion board moderator for the initial offering of Georgetown University Medical Center's first massive open online course (MOOC), "Genomic Medicine Gets Personal."
During her fellowship, Kristin participated in about 25 genetic counseling sessions. She said, "This fellowship provided me with an abundant amount of opportunities to prepare for a wide range of clinical cases ranging from breast cancer referrals to abnormal pathology cancer types, hereditary melanoma, family histories of BRCA1/2 and Lynch syndrome, etc. Not only was the patient population an incredible group of individuals, the cases provided me with a solid foundation in multiple aspects of genetic oncology."
Her capstone oral presentation to the Fisher Center members and students was very well received and was entitled, "Utilization of Next Generation Sequencing with Complex Family Histories: A Case Study of Suspected Cowden Syndrome."
Finally, Kristin summed up her summer with us: "This fellowship experience at Georgetown University has been an incredible opportunity. Not only was I given the opportunity to work with outstanding professionals within the field of genetics and oncology, but also this experience has allowed me to take my abilities as a genetic counselor to another level entirely. This fellowship has allowed me to critically analyze my skills and responsibilities as a genetic counselor. In addition, this experience has provided me with a solid foundation in cancer genetic counseling, one that will be crucial as I begin my own career as a genetic counselor."
As of September 2014, Kristin is an oncology genetic counselor at the University of Wisconsin-Madison Hospital and Clinics.
Courtney Lewis, MS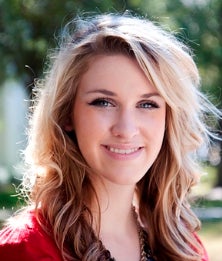 In 2013, we welcomed Courtney Lewis, who, at the time had completed the first year of her genetic counseling training at the University of Cincinnati. Courtney applied for the Georgetown fellowship to gain rigorous training in cancer genetic counseling at a renowned NCI comprehensive cancer center. Courtney was confident that she wanted to specialize in cancer genetic counseling after working as a research coordinator for a clinical geneticist at an academic cancer center.
During her fellowship, Courtney participated in over 30 genetic counseling sessions. Each session presented Courtney with the opportunity to develop her counseling skills and work towards her goals of becoming a knowledgeable, effective, and empathetic counselor. One of the most important aspects of the fellowship for Courtney was the opportunity to learn from her supervisors as they placed an equal emphasis on the educational portion of the session as well as psychosocial counseling aspects.
During her time at Georgetown, Courtney attended a Bright Pink support group event for young high-risk women, and a patient symposium about Pheochromocytoma and Paraganglioma at the NIH. Courtney also had the opportunity to shadow a medical oncologist in clinic and a surgical oncologist in the operating room to gain a deeper perspective into the journey individuals diagnosed with cancer may face. One of the other highlights of the fellowship was attending the week-long Intensive Kennedy Institute of Ethics course at Georgetown. Courtney said, "Learning from some of the leading thinkers in the field of medical ethics felt incredibly powerful as the landscape of clinical genetics continues to rapidly evolve."
Courtney stated, "My fellowship experience far surpassed my expectations. I have always thought of myself as an introspective and reflective person, but my clinical supervisors drew upon depths that I hadn't tapped into before. When I encountered a challenge in a counseling session, their guidance didn't just end with acknowledging the challenge, but expanded into reasons why and methods for overcoming it. I don't think you could ask for better supervision and guidance."
Courtney stated that her experiences during her fellowship only enhanced her desire to work in the field of cancer genetic counseling in the future. Courtney is now a Clinical Genetic Counselor at the Moffitt Cancer Center and the Outreach Coordinator for the Inherited Cancer Registry (ICARE) Initiative.
Katie Lang, MS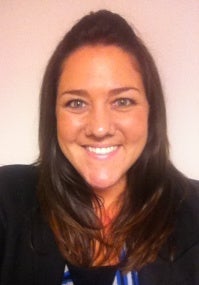 Katie graduated from the Virginia Commonwealth University Master's program in genetic counseling in May 2012. She had worked in various fields for about 10 years before deciding to pursue a career in genetic counseling. Once she learned about the fellowship it remained a goal throughout her time at VCU. Having always thought she wanted to concentrate in cancer genetics for her career, the fellowship presented a unique chance to be immersed in a world-renowned cancer center.
During her fellowship, Katie was able to see many patients on her own including clinical patients as well as those enrolled in several different research protocols. She said, "Overall, I feel that this fellowship provided a tremendous opportunity for me to be immersed in many different aspects of cancer genetic counseling, most of which I probably would not have experienced otherwise. I am very grateful to have been given an opportunity to develop my own skills as a new counselor, with the support of professional and experienced counselors who were always generous with their time when I had questions, or had aspects of a case I wanted to discuss. I appreciated the independence and respect I was given which allowed me to build by confidence as well as my counseling skills."
In addition to counseling patients, Katie also shadowed Dr. Isaacs, a breast medical oncologist and our Medical Director, and observed a breast surgical oncologist and plastic surgeon while they performed procedures in the OR. Katie's final case presentation was entitled, "Genetic Testing for HNPCC in a Family with a Complex History of Cancer: Approaches and Challenges."
Katie stated that one of her major goals during the fellowship was to build her knowledge of the vast evidence base for cancer genetic counseling. She commented that, "Building a strong foundation, and acquiring the skills to critically review new publications and then know how and when to incorporate that new data into my practice is an essential skill that I have now had the opportunity to hone very early in my career."
Finally, Katie felt that the Kennedy course in bioethics was an important component of the fellowship. "I absolutely loved this course. I felt that it was completely relevant to me and my practice. I really didn't know going into it how important a role Georgetown had played in the field of bioethics. There were instructors there who are world leaders in bioethics and I didn't realize until a few days in how lucky I was to have been able to learn from them, not to mention how interaction with people from all over the world also enhanced my learning. It was fascinating to me how often genetics would come up in various discussions because so many of the main tenets of bioethics play a large role in genetics and genetic counseling. I wish all genetic counselors had the opportunity to take this course."
In August 2012, Katie moved to Atlanta, GA to begin her career as a cancer genetic counselor at the Northside Hospital Cancer Institute.
Jessica Profato, MS
In 2011, we welcomed Jessica Profato, BS, who, at the time, completed one year in the Stanford genetic counseling Mater's program in Human Genetics and Genetic Counseling. Among other things, she was interested in the Georgetown fellowship to gain exposure to clinical research in cancer genetics. Jessica participated in 20 genetic counseling sessions for a variety of cancer genetic syndromes, many of whom were enrolled in a genetic counseling research protocol, and she also counseled patients participating in a study of colon cancer SNP testing. "Being involved with complete case management was extremely valuable for me. It is really helpful to experience what is required for each case beyond the actual counseling session. In addition, I believe that I was able to develop many psychosocial counseling skills throughout this rotation that will give me a good foundation for developing my own counseling style and allowing me to take more risks as I move forward in my training and into my career."
Two of Jessica's cases inspired her capstone presentation entitled, "Special Considerations for Young, Unaffected BRCA1/2 Carriers." Her presentation captured many provocative themes that arise in counseling this group of women, and she also shared some unpublished data from a local psychologist who is doing research in this area.
Jessica observed breast surgery procedures as well as an MRI-guided biopsy. She commented that "learning about the various aspects of care that cancer patients experience (surgical care, radiology, oncology, etc.) has been very valuable. It is so helpful to have a well-rounded view of these various types of care, and I believe that this will impact my future counseling approaches."
Although Jessica came into the fellowship with a solid foundation in clinical bioethics, she benefited from her experience at the Kennedy Institute of Ethics course. She said, "The most valuable aspect of the course was meeting so many brilliant people from such diverse professional and personal backgrounds. I am certain that I never would have had the opportunity to hear so many diverse opinions in one place without having taken this course."
In sum, Jessica remarked that she "spent most days feeling like a genetic counselor, rather than a student." She said, "This fellowship has been one of the most valuable learning experiences that I have ever had. The amount and range of knowledge and skills that I gained during my time at Georgetown is truly amazing. After completing this rotation, I feel very prepared for further experiences in cancer genetic counseling, and I look forward to developing a career in this field."
Jessica graduated from the the Stanford program in 2012, and is now employed as a cancer genetic counselor in the breast oncology program at MD Anderson Cancer Center in Houston, Texas.
Michelle Alabek, MS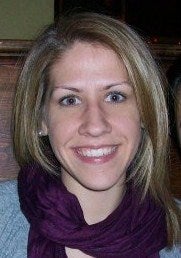 In 2010, the fellowship was awarded to Michelle Alabek, who received her MS degree from the genetic counseling program at Virginia Commonwealth University in Richmond, VA. During her summer experience, she was the primary counselor for 13 diverse cases related to hereditary breast, ovarian, and colon cancers. She performed some sessions by telephone as part of a protocol, and also performed genetic counseling for newly diagnosed breast cancer patients on a research study.
Michelle especially enjoyed her day-long observation of a patient's surgical procedure (bilateral skin sparing mastectomies and reconstruction) and also found it very beneficial to shadow our medical director, Dr. Claudine Isaacs, who is a medical oncologist and Director of the Breast Cancer Program at Georgetown. Michelle's capstone presentation was entitled, "Ethics of Routine Lynch Syndrome Screening." In addition, she is a co-author with Beth N. Peshkin, MS and Dr. Claudine Isaacs on an invited paper to the journal Breast Disease entitled, "BRCA1/2 mutations and triple negative breast cancers."
Michelle commented that, "This fellowship has truly been a priceless experience as I build my career as a cancer genetic counselor. I was able to integrate my background knowledge into clinical practice and learned to think and act more clinically, rather than just by the book. In additional to the autonomous counseling experience, the other opportunities (e.g. observing surgery, working on a publication, participating in clinical research studies, etc.) provided a lot of insight into some of the more "non-traditional" roles of a genetic counselor, as well as the role of genetic counselors in comprehensive cancer care. This experience has been the perfect stepping stone between graduation and beginning my first job as a cancer genetic counselor. As I move forward in my career, I know that I will always be grateful for the opportunities of fellowship, as well as the relationships that I have established with my new colleagues."
From 2010-2012 Michelle was a cancer genetic counselor at the Norton Cancer Institute in Louisville, KY. She is presently working at the Hemophilia Center of Western Pennyslvania.
Amanda Knoth, MS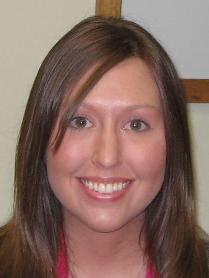 In 2009, the fellowship was awarded to Amanda Knoth. At the time, Amanda was a candidate for a Master of Science in Human Genetics and Genetic Counseling from Stanford University in 2010. She graduated with dual Bachelor of Science degrees in Biology and Psychology from Ohio State University in 2008. While at OSU, she gained experience in the field as a genetic counselors' assistant and research assistant.
Amanda applied for the fellowship to gain intensive training in cancer genetics, a specialty area in which she is interested in pursuing after graduation. During her fellowship, Amanda was the primary counselor for over 20 patients, gaining first-hand experience in all aspects of case preparation, counseling, management, and follow-up. She also enjoyed the Kennedy Institute of Ethics course, especially learning about international perspectives on patient autonomy and other paradigms. Amanda's final presentation was entitled, "When BRCA Isn't the Answer: Differential Diagnoses for Early Onset Breast Cancer and a Family History of Rare Cancer."
Amanda noted that, "This experience has been an invaluable aspect of my training to become a genetic counselor. I have learned many skills here that will carry over into any specialty and will be directly applicable in my future patient contact. Furthermore, it has been an absolute pleasure to work with the counselors here with whom I have built professional relationships. I am eager to start my next rotation and build upon the skill set that I have gained here, especially my advanced counseling skills."
In 2010, Amanda obtained board certification and licensure. She worked as a cancer genetic counselor at the Huntsman Cancer Institute in Salt Lake City, Utah from 2010-2011. Her role included counseling patients on an NIH-funded research protocol led by Anita Kinney, PhD, RN comparing telephone vs. in-person genetic counseling for individuals at risk for hereditary breast/ovarian cancer. She has a clinical and research interest in rare cancer predisposition syndromes.
In addition to her clinical responsibilities, she taught Human Cancer Genetics for the University of Utah genetic counseling training program, and served as the Huntsman rotation director and a rotation supervisor in 2011.
In October 2011, Amanda became a Regional Medical Specialist with Myriad Genetic Laboratories, where she provides education and clinical support to healthcare providers who offer hereditary cancer risk assessment and testing to their patients. She is based in Cincinnati, Ohio.
McKinsey Goodenberger, MS
In 2008, our first genetic counseling fellowship was awarded to McKinsey Goodenberger, MS. McKinsey graduated from the University of Wisconsin, Madison graduate program in genetic counseling in May 2008. What appealed to her about the fellowship was the opportunity to meet several bioethicists whose work she had come to appreciate while in school; to interact with medical professionals and observe their roles in managing cancer patients and those at increased risk; to refine her cancer genetic counseling skills; and finally, to become familiar with research methods in our field.
During her fellowship, McKinsey was the primary genetic counselor for many patients seen through our clinical program as well as through research protocols. She presented a talk entitled, "Familial and Hereditary Melanoma: An Overview for Clinicians." In addition, she contributed to two manuscripts, and was able to observe several medical procedures and clinic visits.
McKinsey said, "This fellowship has greatly enhanced my knowledge of cancer genetics and genetic counseling. I had a lot of autonomy, which was a great learning experience and preparation for what I can anticipate in the 'real world.' In addition, observing oncologists and surgeons was a new experience for me. This opportunity has provided me with an increased understanding, both intellectual and practical, of the issues and procedures involved with cancer genetic counseling." (Note added by counselors: McKinsey and her husband also saw more of the sites and attractions in Washington than those of us who have lived here!!)
As of August 2008, McKinsey works at the Mayo Clinic as a laboratory counselor in the Cytogenetics Laboratory. In addition to test requisition review, client assistance, and results interpretation, she is also involved in multiple laboratory improvement projects, new test development and the education of laboratory fellows, genetic counseling students, and cytogenetic technologists. In addition, she provides genetic counseling services to patients in the Department of Medical Genetics at Mayo Clinic for hereditary or familial cancer.
Her current research interests include the development and advancement of laboratory genetic counseling practices, patient perspectives on the counseling aspects of Lynch syndrome, further characterization of the phenotype of MYH-associated polyposis syndrome, analysis of the deletion size of SHOX and other gene deletions/duplications in patients with Idiopathic Short Stature, as well as the clinical correlation of various novel microdeletion and microduplication syndromes. McKinsey has also published in peer-reviewed journals.