Asma Dilawari, MD
Medical Oncologist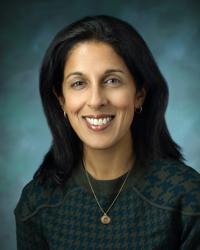 Asma Dilawari, MD, is a medical oncologist in the Breast Cancer Department at MedStar Georgetown University Hospital's Lombardi Comprehensive Cancer Center and MedStar Washington Hospital Center's Washington Cancer Institute. Having received her MD degree from the University of Tennessee College of Medicine in 2001, she completed her hematology and oncology fellowship at the New York University Medical Center from 2005-2008. She has participated in research in Pakistan and Brazil and is proficient in Urdo and Hindi.
Dr. Dilawari focuses on the treatment of breast cancer using standard cancer care therapies such as medication, chemotherapy, immunotherapy, and endocrine therapies. In addition, Dr. Dilawari participates in several clinical research studies available at both institutions. She recommends both therapeutic studies as well as those assessing psychosocial and behavioral correlates to treatment.
Dr. Dilawari advocates for integrating palliative care and supportive care into standard oncology practice by using all therapies available to improve the patient's experience. She refers patients to providers who apply integrative, complementary therapies such as acupuncture, mindfulness, massage therapy, and psychosocial health therapies and has worked closely with the MedStar Center of Integrative Medicine since its opening in 2016. She believes these are important strategies that can help to improve the patient's mental health, aid in stress relief, and reduce side effects from standard therapies, as well as enhance long-term survivorship care.
Her research interests include long-term care and general health and wellness after breast cancer treatment. She's also interested in links between obesity and weight gain as they relate to the long-term health of cancer patients as well as the use of integrative therapies and their effects on cancer care.