Marc E. Boisvert, MD, FACS
Surgeon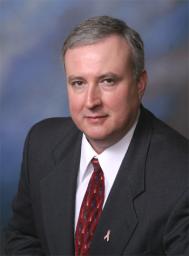 Dr. Boisvert is chief of the division of Breast Surgery and a clinical associate professor of surgery at the Georgetown University School of Medicine. At Washington Hospital Center, he is the Medical Director for the Center for Breast Health and the Surgical Director of the Melanoma Center. Since 2000, he has been director of the Georgetown University Hospital Breast Oncology Fellowship Program, the only breast fellowship program in the Washington, D.C. metro area.
His research interests include prevention and early detection of breast cancer utilizing diet and exercise and nipple aspirate screening, identification and management of the patient at high risk for developing breast cancer and melanoma, use of neoadjuvant treatment of breast cancers as a platform for new drug evaluation, development of vaccines for treatment of breast cancer and melanoma patients and disparities in availability in all the above.
Dr. Boisvert frequently performs low re-excision rate partial mastectomy with oncoplastic closure provided by experienced plastic surgeons, skin and nipple-sparing mastectomy, sentinel node biopsy, axillary dissection, and intraoperative radiation therapy.
One of the nation's top breast surgeons, Marc E. Boisvert, MD, FACS, has trained many other breast surgeons in practice throughout the world and has been named one of the best doctors in the region and nation over the past several years.