Bruno J. Anthony, PhD
Clinical/Developmental Psychologist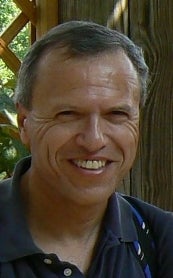 Dr. Anthony is interested in research on children's mental health services, mental health in primary care, developmental psychopathology, autism spectrum disorders, family involvement, family-to-family support. He has led a number of large-scale state- and federally funded studies on the prevalence of behavioral and emotional problems in children. He is experienced in community-based research and health services research focusing on development and assessment of interventions, development of qualitative and quantitative measures, and program evaluation.
Dr. Anthony previously worked on neurodevelopmental disorders at the National Institute of Mental Health (NIMH) and the University of Maryland Department of Psychiatry where he directed the Maryland Center for Attention and Developmental Disorders. He received an NIMH Career Development Award (K23) in mental health services and since that time has focused his work on interventions for children with behavioral health and developmental challenges. His work also focuses on ways to empower youth and families in decision-making, including programs to help providers and families build effective partnerships to enhance outcomes. In addition, his research aimed at understanding the factors underlying differences in access to and quality of health services for underrepresented minority populations is anchored in community-based participatory research principles.
He currently directs the Research, Education and Training Core of the Georgetown/Howard University Center of Excellence for Health Disparities in the Nation's Capital, leading programs to accelerate minority health and health disparities research and enhance educational opportunities in these areas for students, junior faculty members, and clinical trainees. Dr. Anthony has served as a member of NIH and PCORI study sections and serves as an ad hoc grant reviewer for the National Science Foundation; Veterans Administration; Administration for Children, Youth and Families.. He has published more than 60 peer-reviewed articles and book chapters, and he lectures widely both nationally and locally.